Parurino
goings on in Lima, Peru during Fab7…
Lima has an electronics market district called Paruro where you can buy anytime from regular ol' through hole components to weird USB connectors to stepper motors harvested from printers. It's in the center of the city, and not exactly the kind of place a tourist should be sampling local cuisine, which didn't stop a new friend from trying some type of tea called emolliente and peacing out with with a severe case of the shits.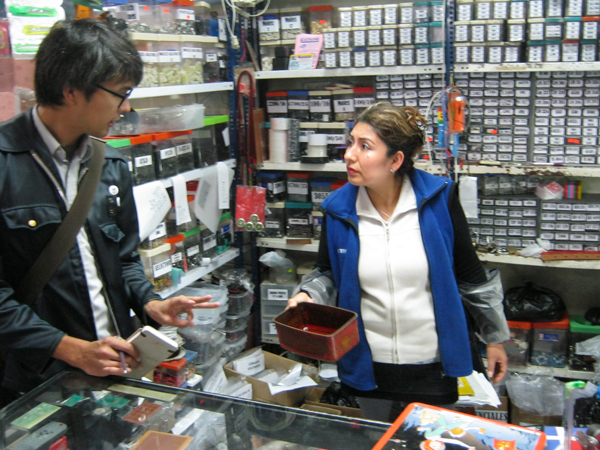 Ordering a press and peel etched board, a.k.a. 'planchado'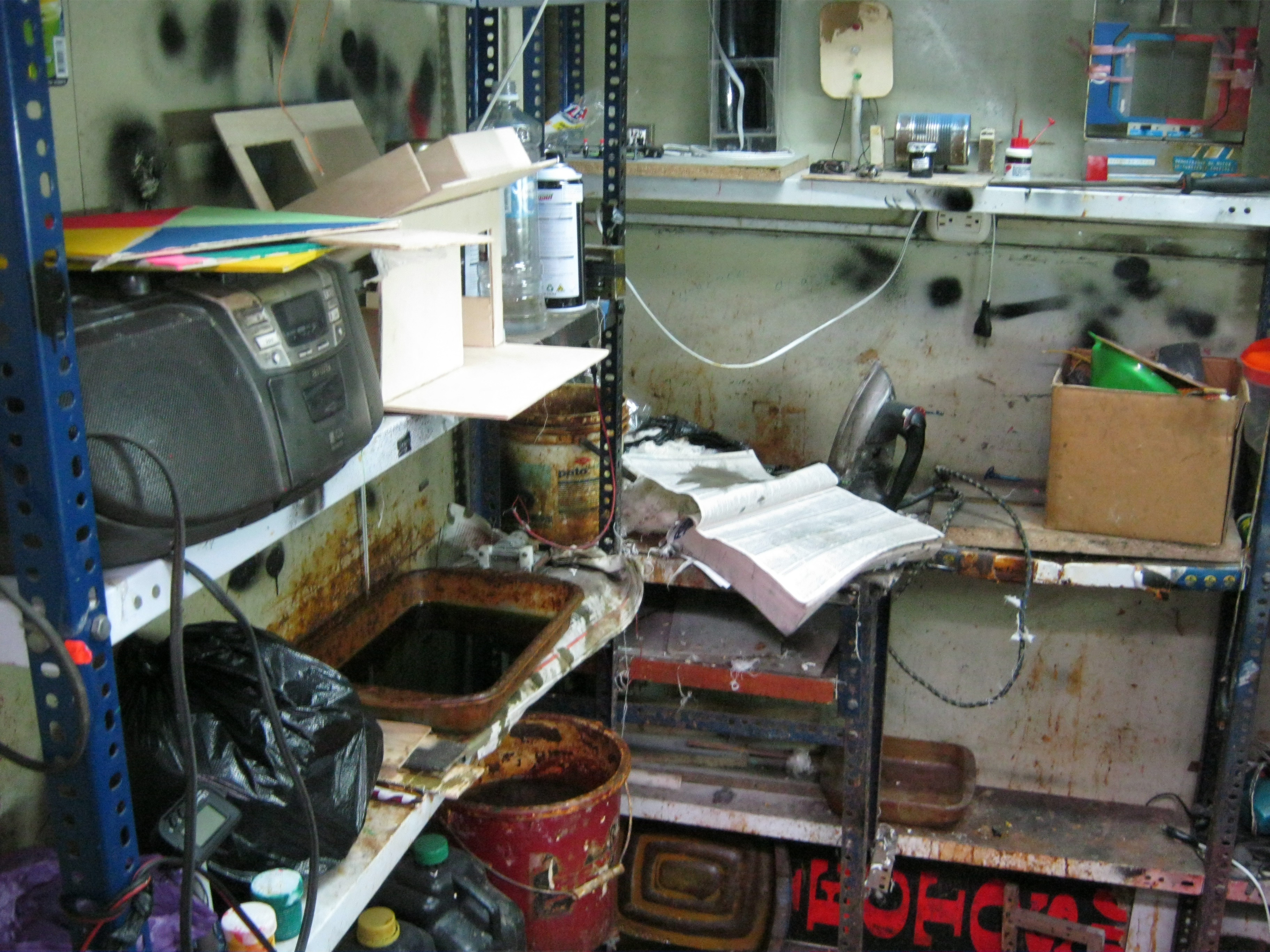 nice etching work conditions…
But to the order of business. Last time Jeff and I were here we taught a workshop at Escuelab, and I had an arduino with me which caused some excitement amongst the participants. Technically ironic, as there were a bunch of microcontrollers already there, but arduino also offers access to a slightly more exciting curriculum and community than your typical 101 interesting 555 timer circuits crowd. Also, not everyone carries an avr programmer in their purse. Or two. Ahem.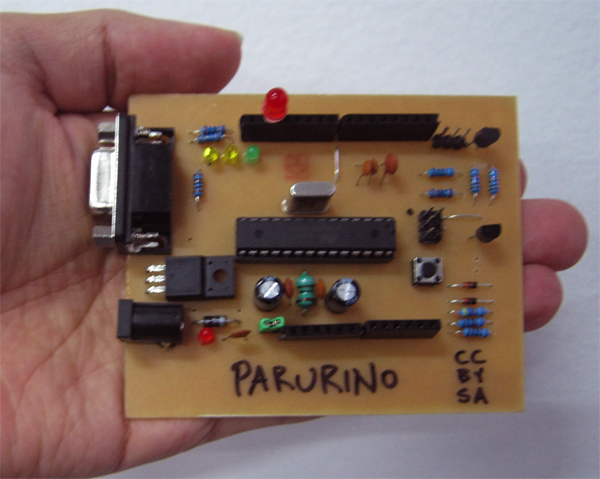 the first prototype parurino!
So this time around, we looked into making an arduino from locally sourced parts. Since FTDI chips are an ass to solder and it's hard to find SMD parts here, we went with the RS-232 based Arduino Severino as designed by Adilson Akashi, and for all those serialportless laptops out there (like, every single one, even though usb->serial converters are probably THE WORST THING EVAR… oh cry) we figured people could buy a dongle.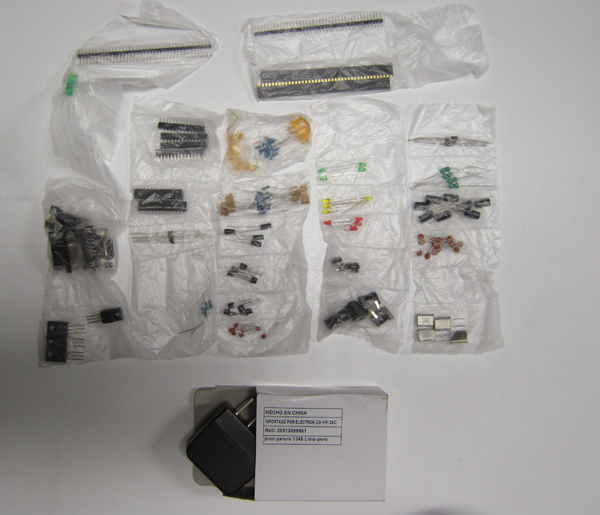 passive components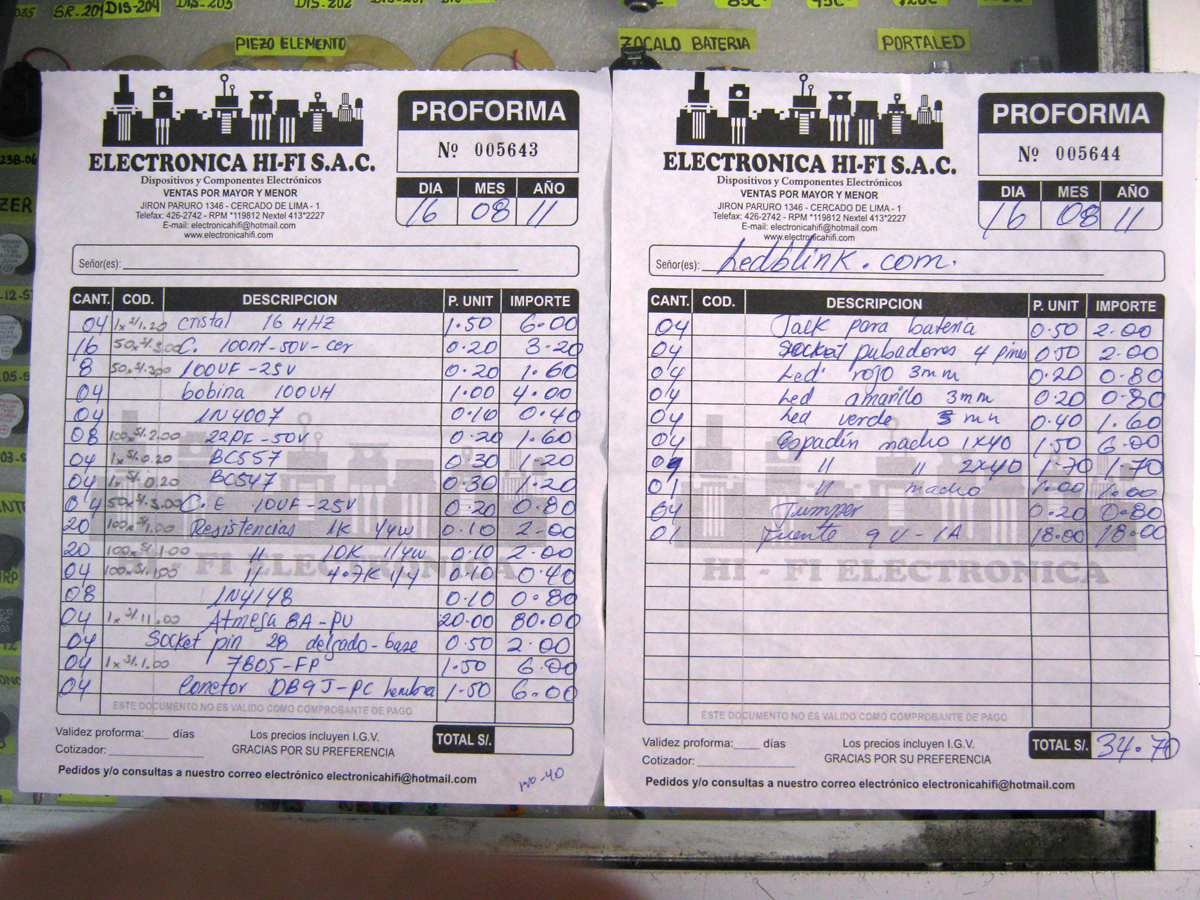 bill of materials for small parts
So I made my first angel investment of 100 USD (to the total investment of 400 USD) to make 50 kits (incl. locally made PCB), explanatory posters and um, some antibiotics for the aforementioned ill-fated. Now you can get a Parurino kit (with atmega8) for around 40 soles.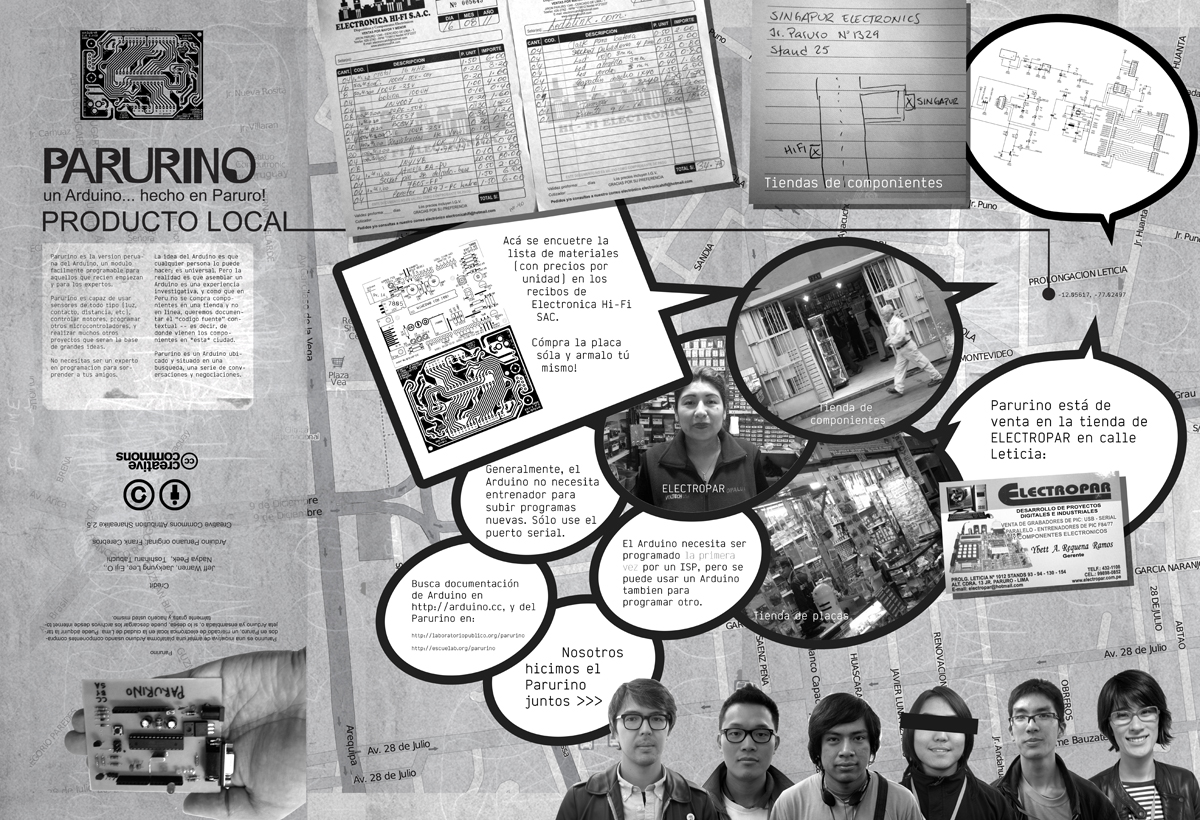 Click on the poster for more information!
I'm in Argentina, but everyone else is doing a Parurino workshop now on the last day in Lima. Fun times, yeah.