July 31st, 2015
Update: a new version!

Yeah
Y'all already know though
Cause we get it
Cause we got it
That's what it is yo
Cause I was looking dope
with them big eyeglasses man
and I told you what it is
I'm a romulan haircut
in a pony
cause you know that the girl be
chillin' with the g
that's just what they do
hunts mushrooms up in the woods
you don't even know cause they got the prime
and that 3-3 printer
I said 3-D time
Don't you understand cause it's the 3D's mind
and all in an hour looking oh so tight
cause you know she's wearing
Hussein Chalayan
Hussein Chalayan bang
Bean in the cooler
that is the coolest
Riding in the car with the steel and aluminum
I told you to use the Shopbot
even took a big log out from the forest
like a G who go forage
Mussels and the cattails like damn
Always cooking
Who needs fishheads
She's the best see
Even cuts her own circuit boards
Even shows up on Google in a gold bikini
Holding a steak
Looking so great
Riding a dutch bike
That weighs a ton
With no hands
But hey
That's how she gets it done
Yeah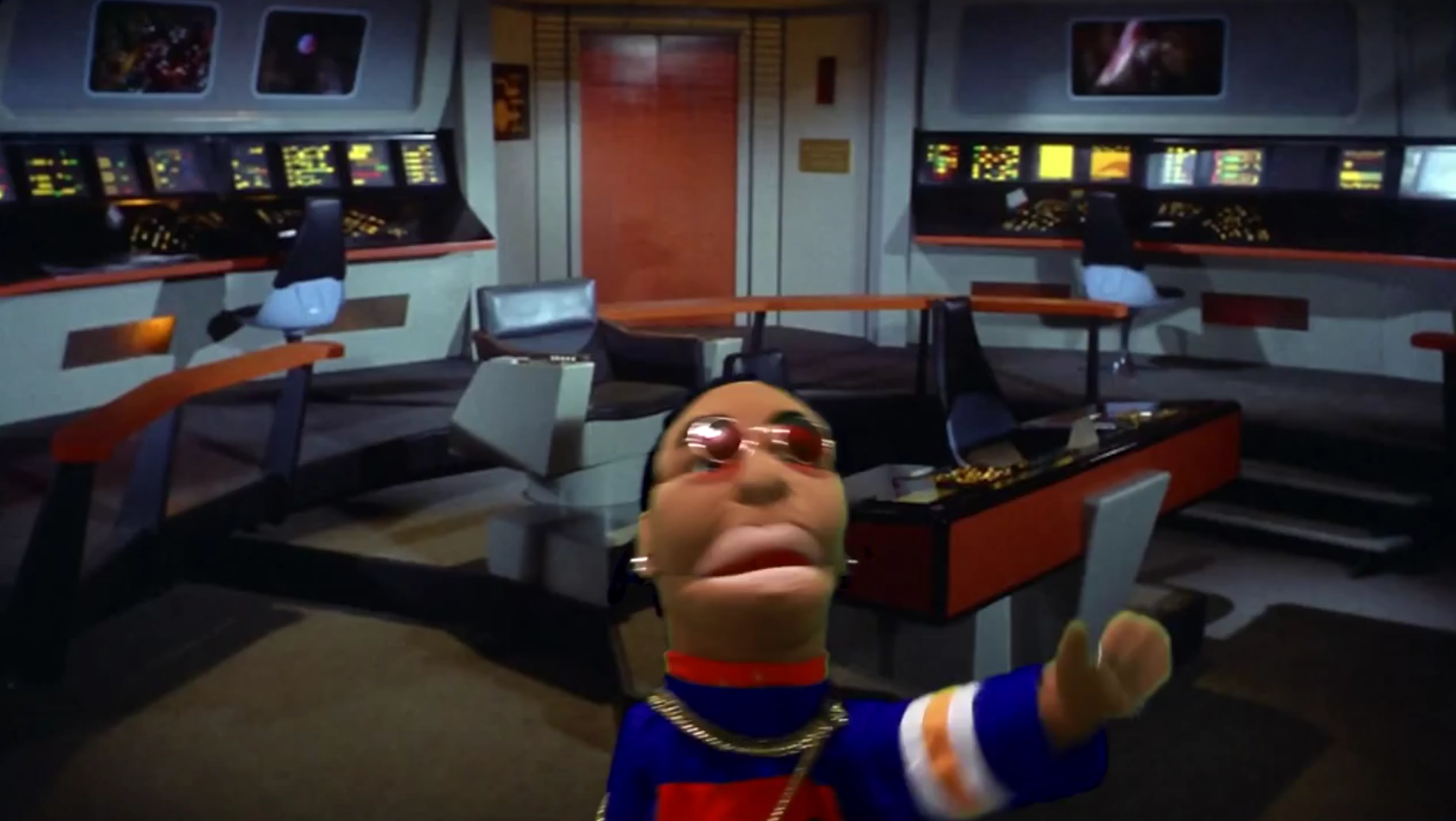 Jeff Warren commissioned Dr. Puppet to rap about me. On the bridge. Of the original enterprise.
First screen test:

Now on the bridge:


Yeah
Cause y'all already know man
Uh, microphone checkala
Yeah you're looking hella fresh
with those big glasses
and Romulan haircut
Yeah
It's so tight
Hunting those mushrooms in the woods
You already know
Cause you do it good
It goes right
Always got that 3d printer
in an hour like a boss
no Rick Ross
wearing Hussein Chalayan
and true Bean clean cut woo
You already know this is how we do yo
with a steel frame
Yeah they do it in the membrane
or you can get that aluminum sure
Just put your rock in this short talk
You know how we do
and Shopbot
Taking a big log from the forest
Like a B
If you're looking for her
Just google her
She's going to pop up in a gold bikini
Holding a steak
Yeah
Rides a dutch bike
That weighs like a ton
With no hands
That's how she gets it done
Oh yeah

People at work mentioned that a picture of me in my gold bikini holding a big steak on a sailboat was my first hit if you google image searched me… and encouraged me to make that picture private. It'll probably stay on the internet forever though.