May 11th, 2009
Tags: alex reben, alexander reben, anydoor, collision, magnet, vap
Alexander Reben and I finally dropped the bone conduction for our final project in Collision - Body vs. Network.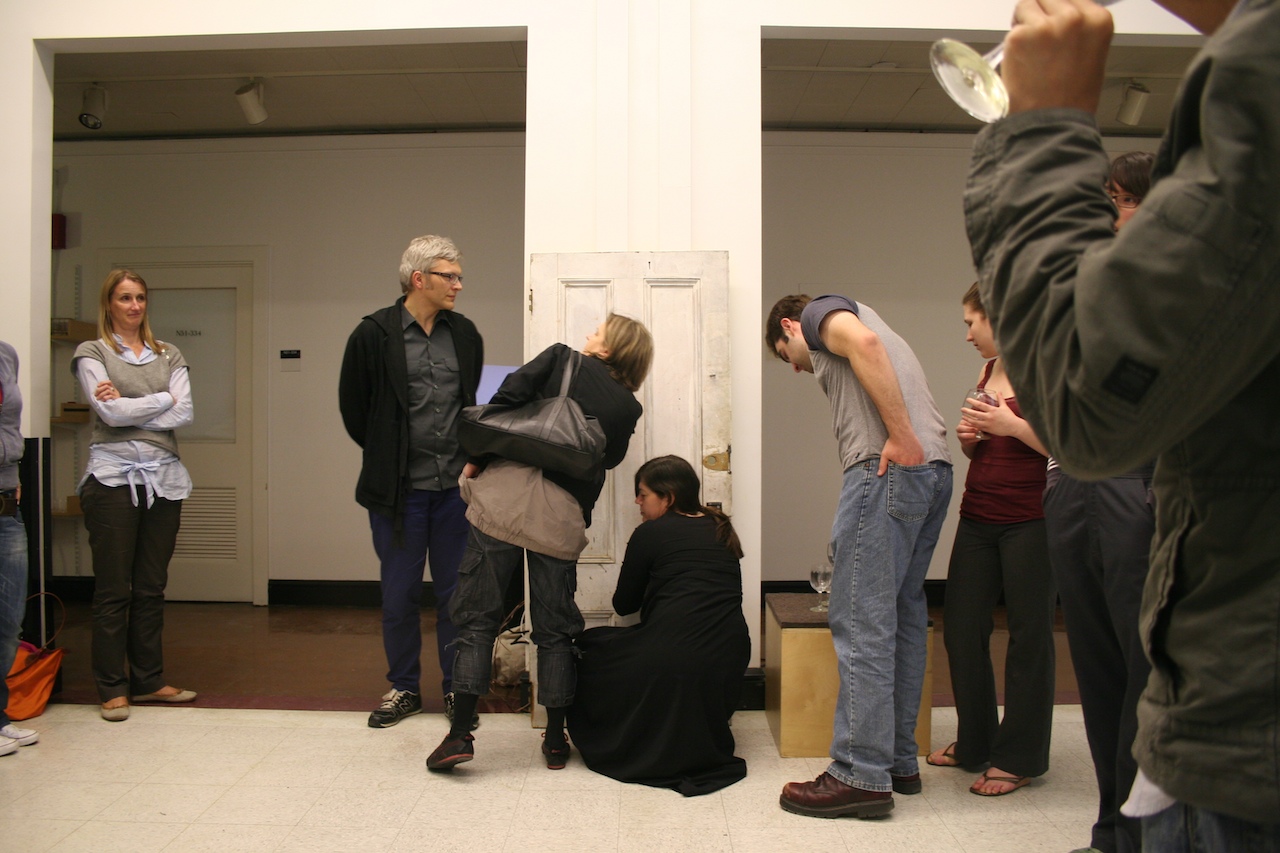 photo by Jaekyung
Throughout our process we have played with listening to objects that are representative of spaces or people, exploring the possibilities of a constant connection. Listening through doors with a glass never worked too well for us in real life. But we have now connected a door to many other spaces, where a visitor may place a glass upon and listen to activity in the space beyond. Shifting a glass along an otherwise plain looking door reveals the sounds of hidden spaces, beyond that door, so that the visitor might know where to go next.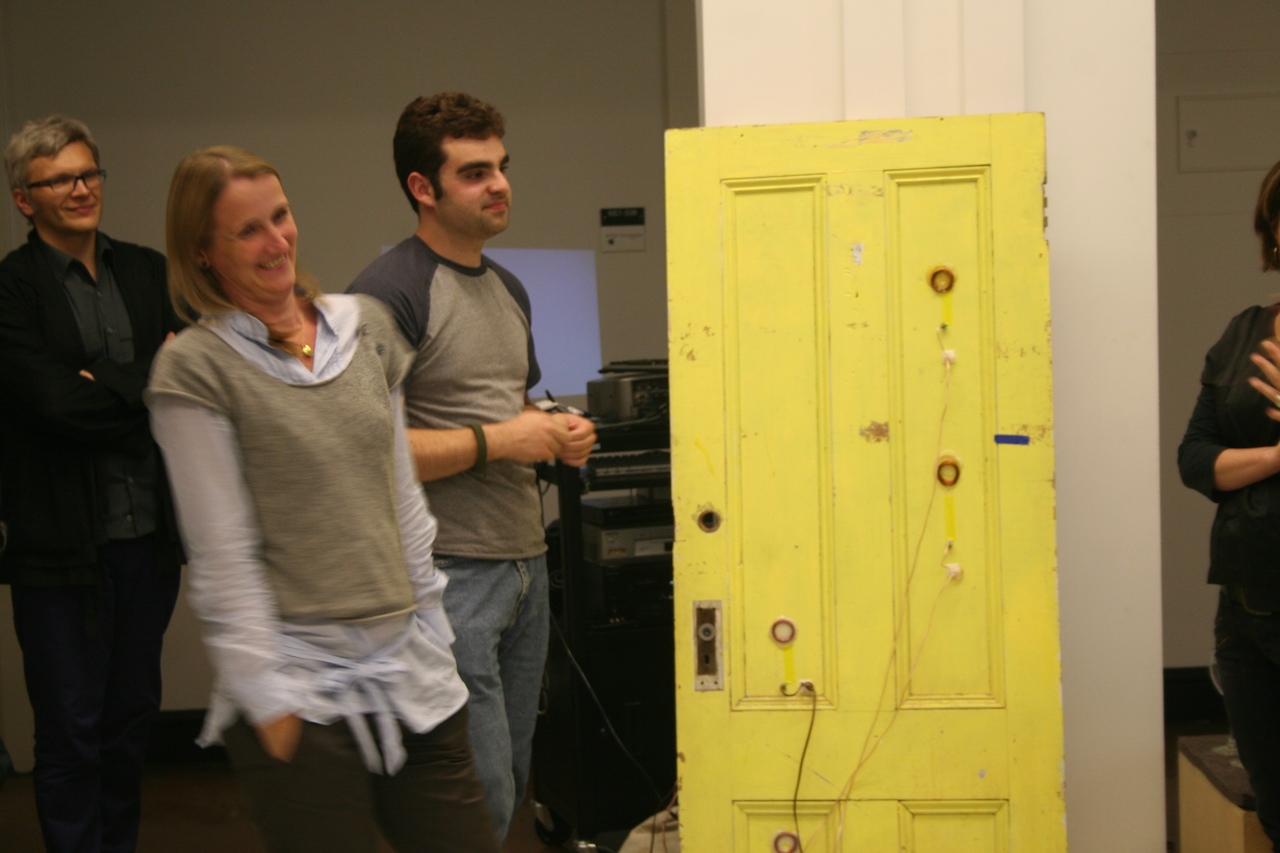 photo by Jaekyung
Technically, the door has an embedded array of copper coils which actuate the magnets embedded in the glasses. The excitement of the glass can be heard by the visitor by not by other surrounding her at the door. The door is connected to the Spinners in the MIT Media lab, which constantly stream audio from different spaces in the lab.

photo by Alexander, more on his flickr!
We installed the door in the lower level of the MIT Media lab, so that you can use the door to listen to the rest of the building.

You can watch the HD (pretty pretty!) version here.