December 15th, 2009
Tags: collaborative, double cup, drinking, persuasive object, sajid sadi, wedding present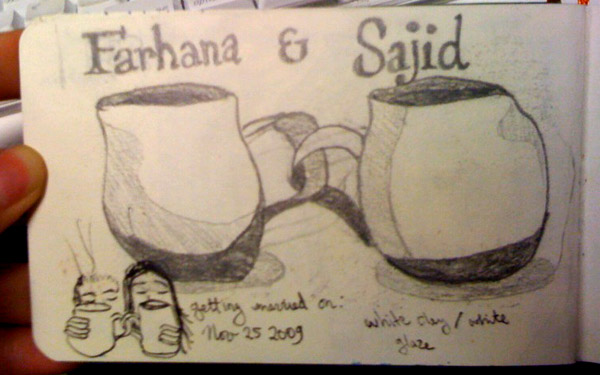 Farhana and Sajid are getting married on Thanksgiving!
While thinking for a wedding present for the awesome Sajid Sadi I decided to revisit my experiments in double cups and persuasive objects. Nowadays, I know how to throw ceramic things on a wheel at the MIT clay studio, so I thought I would make a new kind of double cup with more flexibility than the rigid handled one.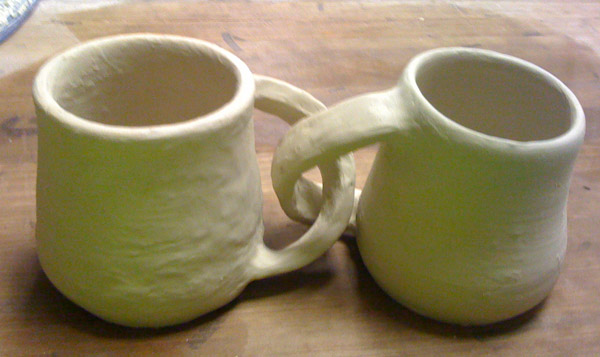 The unglazed wet cups
It was thrown from white clay with hand-built handles. I glazed the insides with rosey dawn, the outsides with volcanic green and double dipped the tops in verdigris. With my congratulations and best wishes to Sajid and Farhana!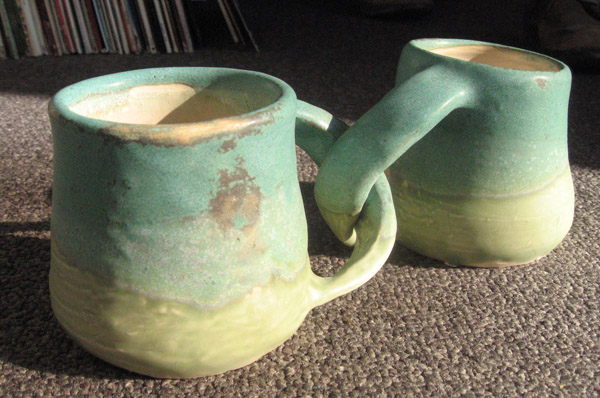 The final cups. Photos in use to follow.