June 20th, 2009
At Mediamatic I gave a talk about why I think making things is important. Specifically, I talked about how making one-offs in your basement can turn into large scale design.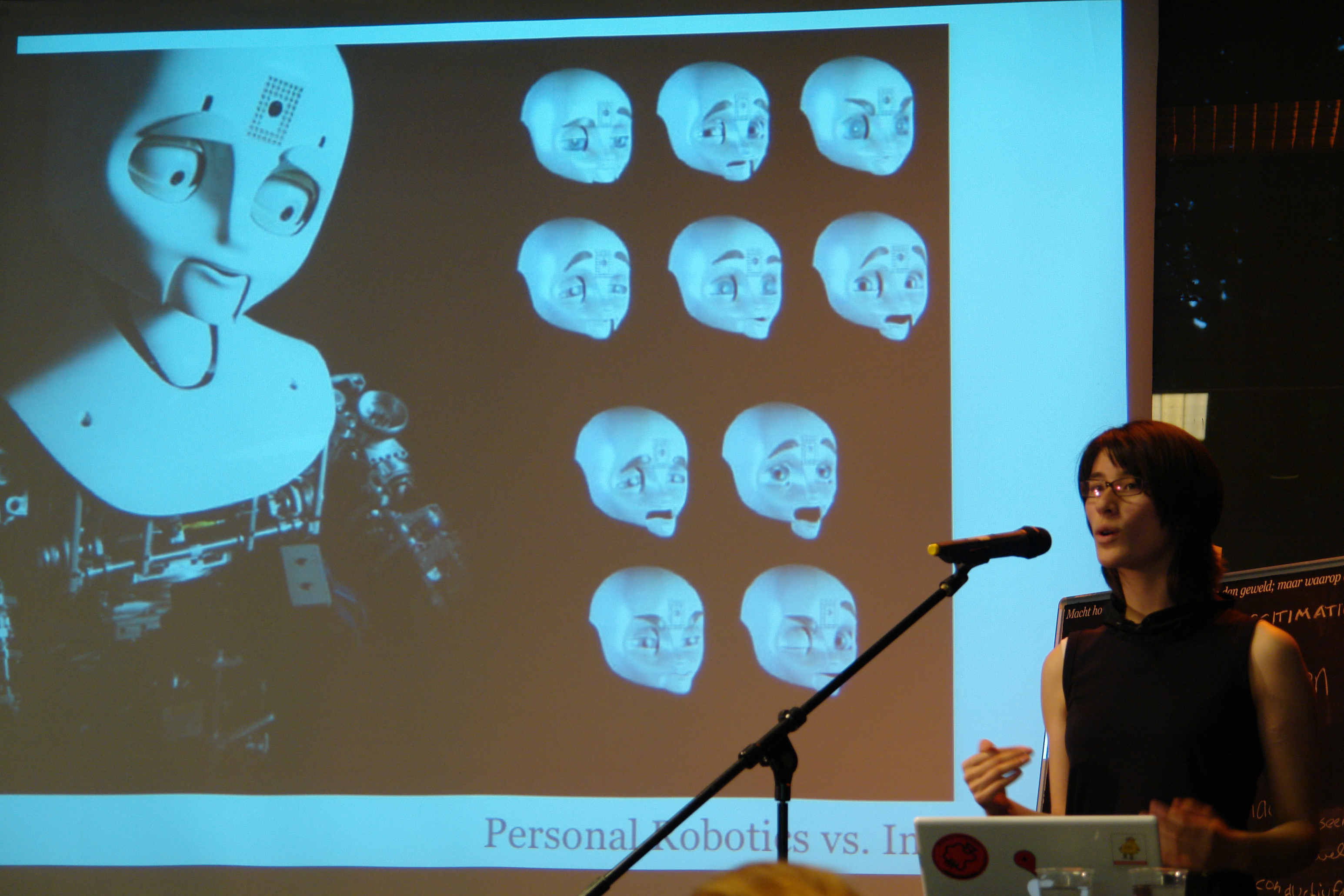 Photograph by Mediamatic - On the slide is Nexi, the 'mobile, dexterous and social' robot made by Xitome Design with the Personal Robotics Group at the MIT Media Lab.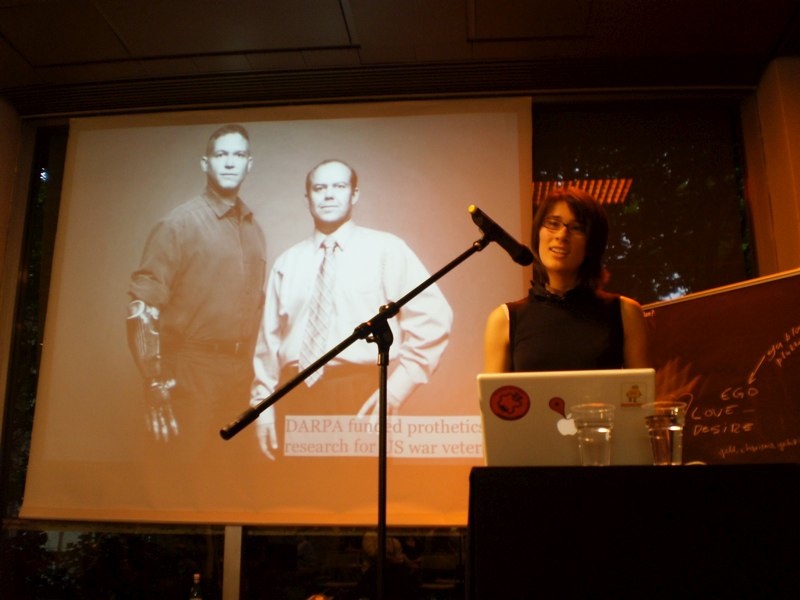 Photo by Anne Gentenaar - On the slide is Jonathan Kuniholm from the Open Prosthetics project.