February 14th, 2011
A couple of years back, I introduced the incredible Caroline Woolard
to the wonderful Willem Velthoven at a mushroom mapping event in Manhattan. Willem later introduced Caroline to the entrepreneurs behind Ecovative, a company using blocks of dead mycelia as packaging and insulation materials. Recently Caroline came up to Cambridge to hang out and use our CNC mill– but on the way back she accidentally took my power supply home! So she mailed it back with one of block of mycelia from Ecovative, and I decided to see what would happen if I milled it.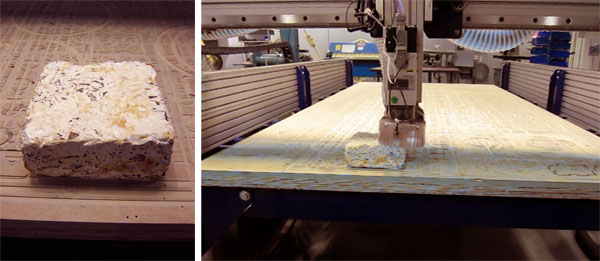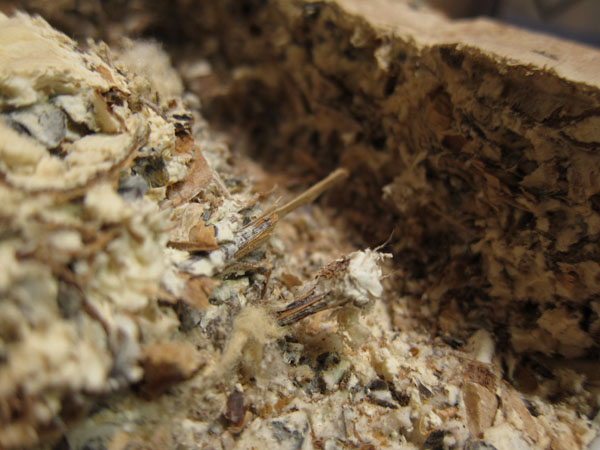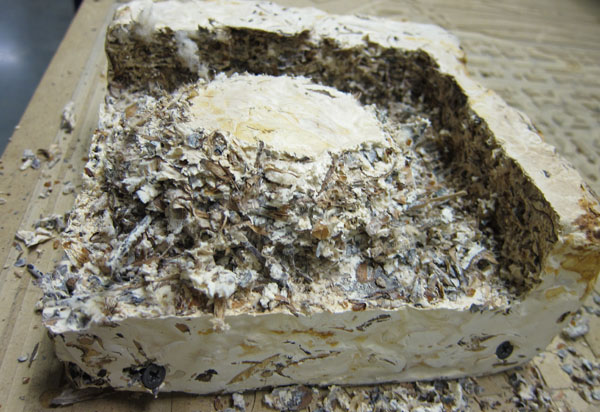 Well it wasn't such a huge success, because in composite terms the fibre/matrix interfacial bond is incredibly weak, and so the milling just tears out the fibre instead of cutting it. Still, probably good enough for vacuum forming large objects. If I tried a fibre that was thinner and weaker that the wood chips in this block, I might have much better results. The growing a mycelium bed is pretty well described in Paul Stamets' Mycelium Running, which is a blast.
In Vigyan Ashram, they're experimenting with using agri- and urban waste in composite materials as well. Instead of a mycelium matrix, they are using concrete, hoping to use the bricks for weather proofing and structural load. One of the names they have for it is Papercrete.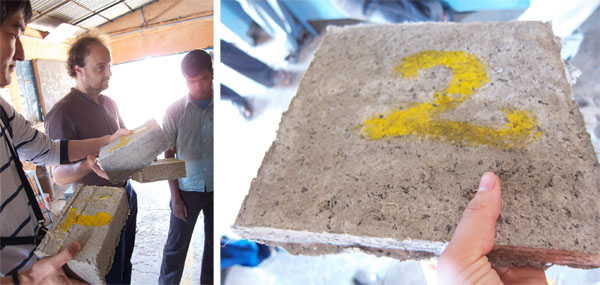 Rice husk and newspaper concrete composites
Anyway, everyone, I'm always looking for alternatives to use as milling materials to make moulds for moulds. Send me things to test!