September 4th, 2012
I flew to Ahmedabad from Moscow through Dubai, where I had a 5.5 hour layover from 11 to 4:30 AM. In Dubai, every single airport store was open all night, and there were so many of them! Along with chain fast food, coffee, and sandwich shops around the world. People are flying to such culturally diverse places– Hong Kong, Jeddah, NYC, Addis Ababa, Tbilisi, Jalalabad, and the only similarity between them is they all have these Dubai Duty Free bags. What an astounding manifestation of modernity.
At some point I travelled from Ahmedabad through some other places to Delhi where I finally got to hang with the inestimable DHANANJAY GADRE. My homie, what.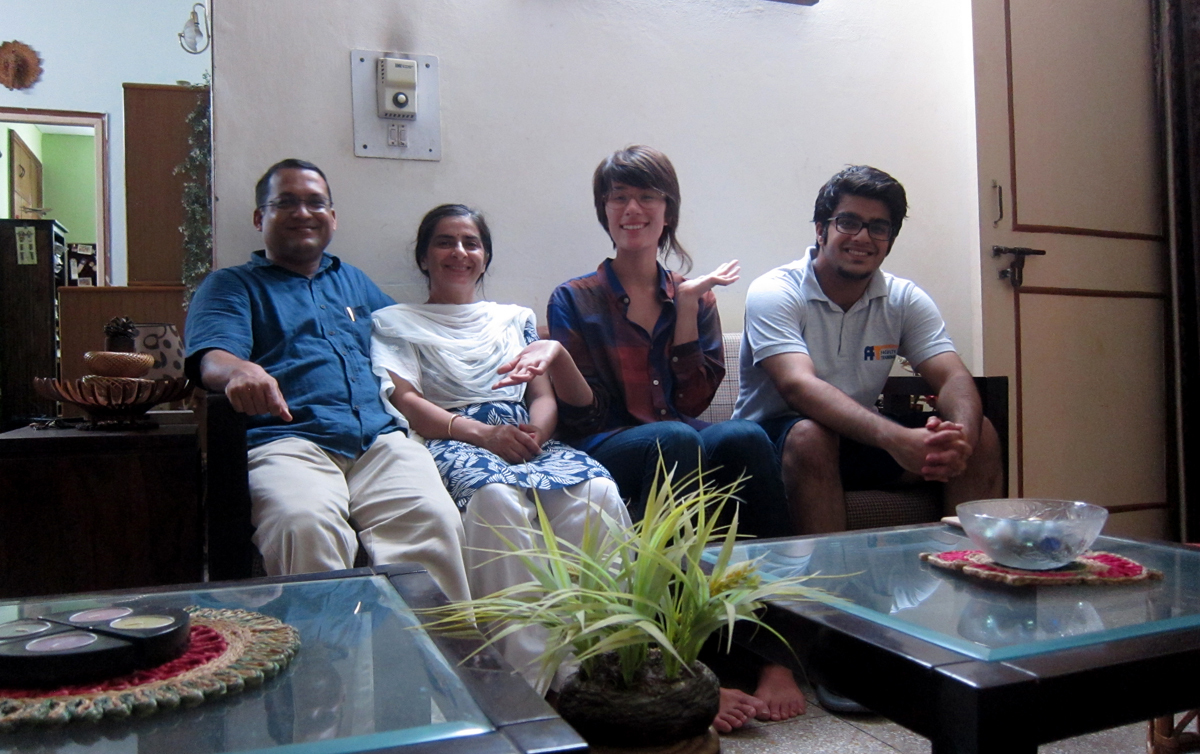 I finally got to meet his really lovely family, and enjoy some of his delicious, slow food:
http://www.instructables.com/id/Instant-Noodles-Omelette/ is an example, but I had an omelette parantha instead, YUM.
I'll tell you guys more about this trip later.