June 25th, 2011
In case you were wondering what it is like to be on the top of a mountain with 2 of the most amazing girls in the world, I made a video to share the experience with you:
I was up in Maine at Haystack Mountain School of Crafts again, which now has a permanent Fablab thanks to an anonymous donor! I was there for the first session of the summer, laser-cutting, CNC-milling, eating mussels. I also got to hang out with my favourite Ilan Moyer, who came up for the weekend, and James Rutter from AS220, the cool space in Providence, besides the amazing Haystack crew: Mis, Stephen, Doolan, Stu, Susan, Ellen, etc. etc. So much fun. You really probably don't understand how much.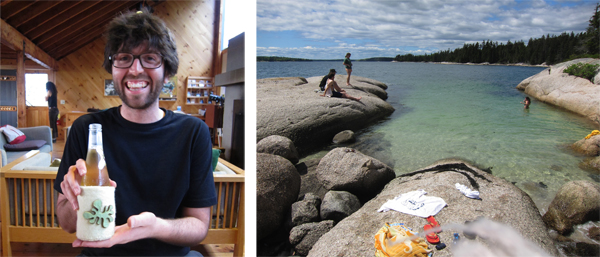 Here's James with a laser-cut hand-made felt beer cooler made in the lab, and also where we went swimming even though the water was only 11 C.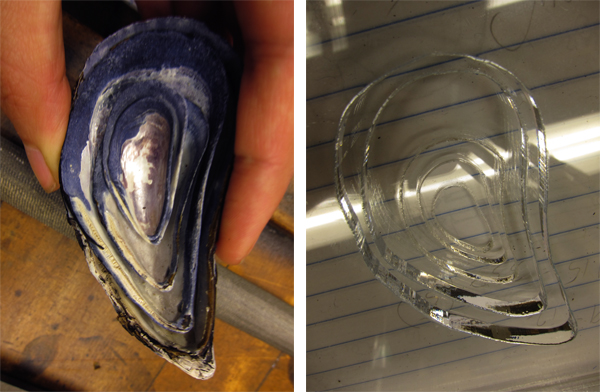 We took the forms of these mussels and made them into a die for the metalsmith's tea infuser workshop.
Pretty cool beginning of a marriage with Haystack, you can read more about the collaboration in this month's American Craft. I'm quoted too, but I sound a little silly.